We are at it again this week, hopefully you rode the wave last week. After a 4-1 week I want to help you win some more money to burn on Black Friday. This week we will have 9 picks in honor of the holiday weekend, 3 will be Thanksgiving Day games. Nothing says quality time with the family like screaming at the TV cause you bet the over and a team punts on 4th and 1 at the opponents 39 yard line.
WASHINGTON Redskins @ DALLAS COWBOYS 1st Half Over 20.5
I love the over in the 1st half here. The Cowboys have limited film on what the Redskins game plan will be with Colt McCoy under center.  Jay Gruden has always loved McCoy as a backup and I think we will see why early in this game. Both teams have stingy defenses but I expect a couple big plays by the Redskins and I could easily see this game being 14-7 Redskins at half. I also love the storyline of an all-time great UT QB getting to play in Cowboys stadium on Thanksgiving. If that storyline doesn't sell you, do you really think the Cowboys will be leading the NFC East on Friday? Bet the 1st half over here and if you like a risk take the Redskins 1st half moneyline too.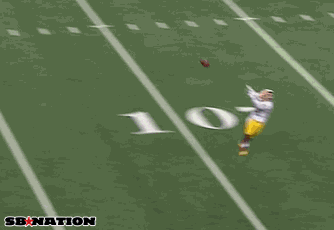 MISSISSIPPI STATE (-11) @ Ole Miss
Last year, everything that could go wrong for Miss ST. did go wrong. Nick Fitzgerald suffered a gruesome injury and Ole Miss upset State. This year it is Fitzgerald's last game in the rivalry and I think he will come out extra motivated. Miss St has struggled against good defenses, so their defense has gone undervalued. Miss State is 4th in the nation in total defense while Ole Miss is an abysmal 123rd. Miss State will be able to score in this game and Fitzgerald could have his best game of the year, Miss State wins big in the Egg Bowl book it.
ATLANTA FALCONS @ NEW ORLEANS SAINTS Over 60.5
You think the Saints won't hit the over twice in a row? That is pretty much all there is to this pick. This is my lock of the week and I expect another instant classic between these two teams. The Saints are going to score a lot and the Falcons should be able to score to keep the game competitive for a little while. Both these teams offenses won't be hurt by a short week, if anything the defenses will be the ones that needed extra time. This won't be like Chiefs at Rams on Monday but it should be an exciting end to your Thanksgiving, bet the over and enjoy the ride.

WASHINGTON U @ WASHINGTON STATE (-2.5)
Here is another one to win you back some money on Black Friday. This pick is really simple guys so just trust the facts. Washington is 2-9 ATS this season. Washington State is 10-1 ATS. If you need anymore information that that I give you Mike Leach.
Who wouldn't want to bet on this man? That is quality wedding advice and this isn't even his best quote. This clip was also published a year ago this Thursday, Thanksgiving, if that isn't a sign I don't know what is.  Mike Leach is the gift that never stops giving so bet on him and trust that he will deliver.
LSU (+2.5) @ TEXAS A&M
I seriously can't figure this line out. I bet it when it opened at LSU (+1) and now it is moving the opposite way. Here are a few quick facts: Coach O is the embodiment of Grit, A&M hasn't beat LSU since 1995, and Grant Delpit is a stud. Texas A&M has a great run defense but I expect a motivated LSU team now that Coach O knows his team isn't favored. "I think this is a rivalry game, you can throw out all the rankings, you can throw out all the point spreads," Orgeron said. You heard the man throw out the points spread, believe in Grit here and bet on LSU.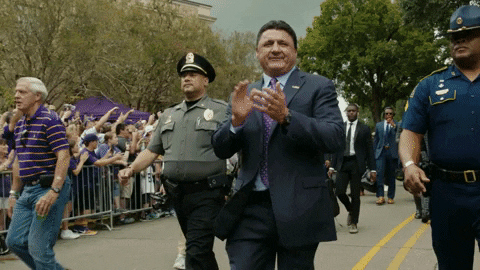 PS: Stats and Info Contributor Faceless James wanted to note this is the 1st time since 1966 A&M is playing teams with a 3 name acronym in back to back games (UAB & LSU), do with that what you will.
FLORIDA (-6) @ FLORIDA STATE
I jumped on this game at -4, so the public is trending Florida's way. Florida State has been under achieving all year and I think another bad loss is how their season will end. I haven't been high on Florida much this season but I do like them to get their first win vs FSU since 2012. This one comes down to who I like more as a coach Dan Mullen is a great coach and Willie Taggart has under achieved so far. Trust the public on this one and ride Florida.
NEW ENGLAND PATRIOTS (-9.5) @ NEW YORK JET
It is Thanksgiving weekend, the Patriots are playing the Jets, and Mark Sanchez will be on a team that is playing on Thanksgiving. So, in honor of that lets start this pick by reminiscing on the most infamous moment in this rivalry.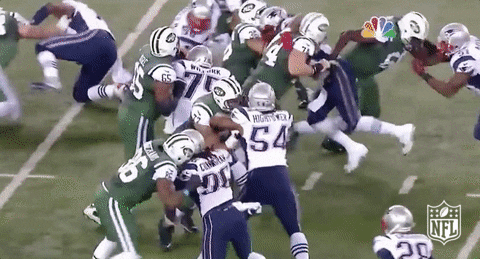 Last time we saw New England they got flat out embarrassed by the Tennessee Titans. New England needed the bye week bad to get healthy. They will be a lot healthier this week than last time we saw them and the Jets will be the victim. The Jets also went into the bye week after an embarrassing loss, theirs was to the Bills. The Jets are facing an uphill battle to save Bowles his job and unfortunately they won't right that ship this week. Right now McCown is expected to start but even if Darnold plays I love the Patriots -9.5.
PITTSBURGH STEELERS @ DENVER BRONCOS Under 47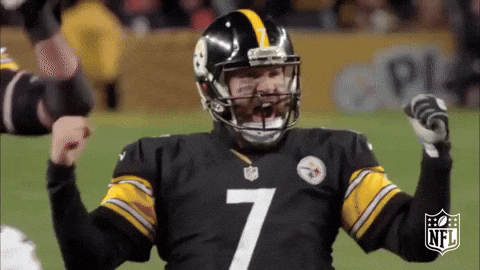 This will be the first time I bet the under since starting this and I feel great about this one. Neither team has been spectacular covering the over this season, Steelers are 6-4 & Broncos are 3-6-1. The Steelers defense has been solid all season and I don't expect the Broncos to score more than 20 vs them. I also expect a let down game from Pittsburgh soon, it should have been against the Jags but Doug Marrone couldn't put his faith in The BOAT. The Broncos won't play it overly conservative and that will limit the Steelers chances on offense this week. Expect another slow start from Big Ben to pay off big on this under.
CLEVELAND BROWNS (+3) @ CINCINNATI BENGALS
The Browns biggest weapon is Hue Jackson is on the other side this week. The Bengals brought him in hoping he could give insight into the Browns, but that implies he understood the team to begin with. The Browns have a lot of players that underperformed with Jackson as the coach to start the season. I expect that to be some added motivation for players like Chubb, Mayfield, and Johnson Jr on offense. The Bengals defense has also been terrible lately and with the Browns coming off the bye I expect some great play scripting early in this game. I also can't imagine a world where Hue Jackson and Marvin Lewis start out 2-0 ATS.
That is it for the picks this week, ride the wave and let's all go 9-0 together. Nothing better than some quality time with the family and a few extra dollars in your pocket.