Coming off another strong week we are now 11-4 over the last two weeks. This week we are focusing on college football, more specifically all the championship games. 10 teams will have bragging rights by Sunday and we are going to join them. Kiss the ring!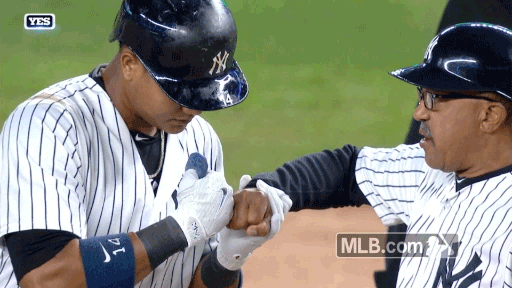 MAC – CHAMPIONSHIP NORTHERN ILLINOIS @ BUFFALO – 3.5
We start the weekend with some MACtion, can I get a high five!
That good boy is the only thing the Huskies of Northern Illinois have going for them right now. I have been going back and forth on this one but Northern Illinois is coming into this game off of back to back losses and that is the telling stat to me. Buffalo is also an impressive 9-3 ATS this year. I do like Northern Illinois run defense but I think Buffalo will be able to pound the ball vs their defense. This will be a close game all night but look for Buffalo to stretch the lead out late and hold on to cover.
PAC 12 – CHAMPIONSHIP UTAH (#17) @ WASHINGTON U (#11) U 45.0
This may be the game I'm most excited for, where I don't care about the outcome that is. I love both of these defenses and I expect them to both dominate the game. Last time these two teams played was week 3, they combined for 28 total points. Washington won that game (21-7) so I expect the Utah defense to make a statement early here.  I expect 21 points to win this game again and that means the under is safe. Sit back and enjoy some PAC 12 action Friday night and see two of the nations top 15 defenses go at.
SUN BELT – CHAMPIONSHIP UL LAFAYETTE @ APP STATE (-16.5)
The other day I saw this game was at -18.5 and I actually liked UL Lafayette to cover, then I realized the game is in Boone, NC. App State use to be an FCS power in the Southern Conference and Boone loves them some App State, this will feel like a home game from start to finish. Earlier this year these two teams played and Appalachian State won 27-17, however UL Lafayette scored a TD with 1 minute left when the game was over. I expect App State to dominate this game and have the home crowd behind them.
BIG 12 – CHAMPIONSHIP TEXAS (#14) @ OKLAHOMA (#5) O 78
It is the Big 12 just bet the fucking over and enjoy. Bet the under if you hate yourself, there is no other reason you should.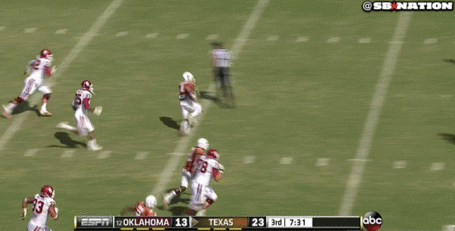 CONFERENCE USA – CHAMPIONSHIP UAB @ MTSU -1.5
Some lines don't make sense and this is one of them. Last week MTSU beat UAB 27-3 in Floyd Stadium, a week later and the teams will play again in the same stadium. I understand UAB has been having a great season and is an awesome story after shutting their program down just a few years ago, but MTSU is one of the better teams consistently in Conference USA and doesn't get enough credit. This will be MTSU's 4th straight trip to a bowl game and I expect them to go to that bowl as Conference Champions.
AMERICAN ATHLETIC – CHAMPIONSHIP MEMPHIS @ UCF (#8) -3
UCF suffered a heartbreaking injury to their QB Mckenzie Milton last week and are just 3 point favorites as a result. Darriel Mack will step in as UCF tries to keep their undefeated season alive. Last time these teams played UCF won by just one so the fact this line hasn't moved much since it opened is curious. UCF will have the advantage in film study because Memphis can't be sure how the UCF offense will look with Mack. I think UCF has one emotional win left in them and it will be this weekend. Take UCF and the points, the defending Co-National Champs aren't done yet.
SEC – CHAMPIONSHIP ALABAMA (#1) -13.5 @ GEORGIA (#4)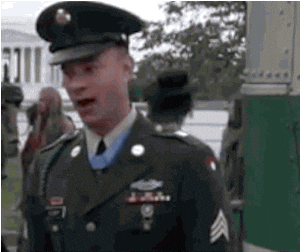 Mr. Gump knows. The SEC Title game hasn't been a good game since the last time these two teams met, in 2012. Every game since then has been decided by at least 14 points and I don't expect anything different this weekend. Earlier this year people were talking about Alabama's defense not being as good this year, well they finished the season 6th in total defense. Both these teams are great in every phase of the game, I think Bama is simply just that much better. Bet on Tua to win another game without a Heisman moment as Bame walks into the CFB Playoffs.
MWC – CHAMPIONSHIP FRESNO ST (#25) @ BOISE ST (#22) -3
Boise State is another team playing the conference championship game on their home turf. I will not bet on anyone on the Blue Turf vs Boise State, I just won't it is sacrilegious. Fresno State hasn't beat Boise State in Albertsons Stadium since 1984, that is before the Smurf Turf was installed. Only one game was even decided by 3 points or less. Bet on Boise to protect their house and continue to dominate on "The Blue Plastic Tundra".
BIG 10 – CHAMPIONSHIP NORTHWESTERN (#21) @ OHIO ST (#10) -14.5
Somebody had to win the Big 10 West, unfortunately for Northwestern nobody will remember that after this game. One thing that has gone unnoticed is since Ohio State lost to Purdue they have found a running game and it is explosive. Ohio State will look to make a statement to try and sneak past Oklahoma to make the CFB Playoff. Northwestern has had a great season and Pat Fitzgerald was deservingly named Big 10 Coach of the Year. However, Ohio State is coming off a win where they dominated Michigan in every phase of the game, look for that to continue this week.
Sadly this means we won't get to see dying Urban Meyer much this week.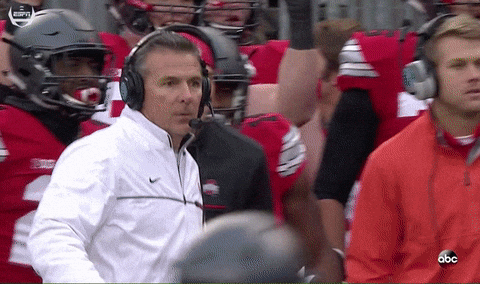 ACC – CHAMPIONSHIP CLEMSON (#2) @ PITTSBURGH +28
One big game has to not go as expected and this is my pick. Granted, I also have the most leeway in this game. Pitt is coming off an embarrassing loss where Miami dominated them. They lost 24-3 to a Miami team that's coaches own family doesn't want to go to Miami. Mark Richt's nephew, Max Johnson, committed to LSU over Miami.  Anyways back to this game, nobody is giving Pitt a puncher's chance in this game and rightfully so. However, I expect them to muddy the game up and slow the tempo down. I don't think it is a close game late but I think Pitt can slow it down enough to cover the spread and keep you from changing the TV channel for at least a couple quarters.
That's it for this week's picks ride the hot hand and win some money. Follow me on Twitter @MCU420 to guarantee you get all my picks, look for my NFL picks on Twitter this Saturday. We are going to print some more money cause this is America.