Last week Has Been Picks went MIA, mostly due to chasing down Has Beens like @phillthyg who can't pay their debts because they went 3-10 thanks to me.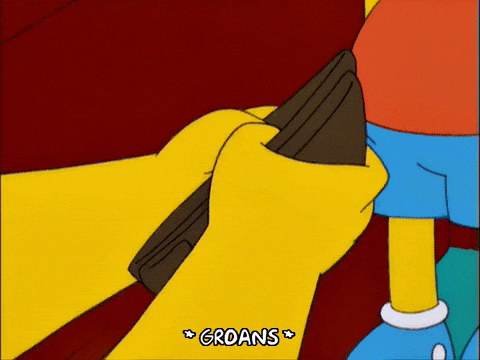 However, the people who faded us went 10-3 and that is a great weekend, so congrats, but I hate you. Back to this week. This week I am releasing my first weeks worth of Bowl Games. That is right, we are about to win some money while collegiate athletes play for participation trophies. There will be highs and lows but by the end of it we will all celebrate New Years with some extra money in our pockets. Get ready to enjoy, we've got at least 39 picks coming at ya. 10 picks this week and 2 Bonus Picks
AUTONATION CURE BOWL
TULANE @ UL LAFAYETTE U 61
The first bowl game of the season is tomorrow at 1:30PM EST.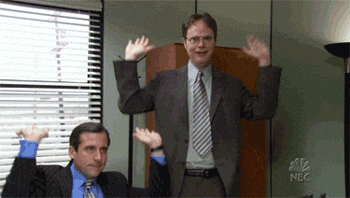 Both teams dominate on the ground, so that means the clock will be ticking in this game. Tulane averages 4.6 yards per carry and Louisiana is even more efficient, pounding the ball for 5.7 yards per carry. Neither team stands out passing the ball either (Louisiana ranks 75th and Tulane ranks 104th) meaning if a team gets down big early they will struggle to move the ball. Look for this game to keep the clock ticking and that means the under is your best bet here.
NEW MEXICO BOWL PRESENTED BY PROGRESSIVE
NORTH TEXAS @ UTAH STATE U 68
I never said the start of the bowl season would be exciting. If you have some errands to run just go ahead and do them because we expect to hit the under again here. This game kicks off just 30 minutes later at 2:00PM EST. Utah State was actually the 3rd best scoring team this year behind Oklahoma and Alabama. Despite that, Utah State finished the season 1-3 against the O/U line away from home. North Texas was the best under bet in CFB this season going 10-1-1 for people who bet the under when they played. Just follow the trend here and start your Saturday off right. Take the under and finish your Christmas shopping.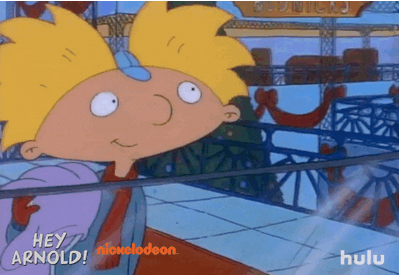 MITSUBISHI MOTORS LAS VEGAS BOWL
(#21) FRESNO ST 1st HALF -3.5 @ ARIZONA ST
There is only one GIF for this game, starts 3:30PM EST.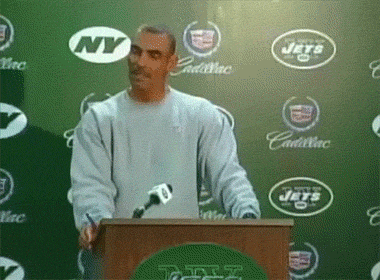 Herm Edwards doesn't believe in participation trophies, there is only one reason you play and that is to win the game. Unfortunately, the biggest thing Arizona State would have had going for them in this game was N'keal Harry, he is forgoing the game to focus on the NFL Draft. Fresno State has arguably the best red zone defenses in CFB, Fresno State allowed just 23 opposition red-zone visits in 2018, the fewest of any team in the country. Of those 23 chances, their opponents managed just 10 touchdowns. That means points will be hard to come by for an ASU team missing their biggest playmaker, Harry. I prefer the 1st half spread here because Fresno State was the 3rd best 1st half defense in CFB behind Clemson and Miss St and I expect ASU to come out of the gates uncomfortable without their All Pac-12 WR to throw it up to when they need a big play.
RAYCOM MEDIA CAMELLIA BOWL
GEORGIA SOUTHERN O 24 @ EASTERN MICHIGAN
In this game I am getting a little cuter with the pick. I like Georgia Southern to hit the over on their total points at 24. Georgia Southern scored over 24 points 9 times this year, so just at face value this is a tempting play. It would normally worry me betting the over anytime a triple option team is involved, but Eastern Michigan ranked 93rd this past year against the run. Eastern Michigan did play Army earlier this year, another triple option team, and gave up 298 yards on the ground and 37 points. I'm not saying Georgia Southern is as good as Army but teams that struggle against the triple option normally don't improve against it. There wasn't another team on Eastern Michigan's schedule they would have practiced defending the option defense for, so the odds they will fair better Saturday are slim. Game starts at 5:30PM EST.
R+L CARRIERS NEW ORLEANS BOWL
MTSU @ APPALACHIAN STATE 1st HALF -3.5
This will be the last game of the night to start bowl season, kickoff is 9:00 PM EST. MTSU comes into this game after losing the Conference USA championship game to UAB, a team they routed just the week before. That impacts teams in many different ways, some teams will come in flat feeling their season is already over, while others get up knowing this is their last chance to make a statement. I think this one will unfortunately end poorly for the Blue Raiders. App State is undefeated in bowl games since moving up to FBS and joining the Sun Belt. To go with that App State has the 6th best Total Defense in CFB giving up 279.3 per game and ranks 31st in 1st quarter scoring. This should combine to give Appalachian State early control of the game to take into half time. Bonus Prop Bets: App State to score 1st -160 & 1st scoring play a TD -250, App state has only made 11 FGs all year on just 15 attempts.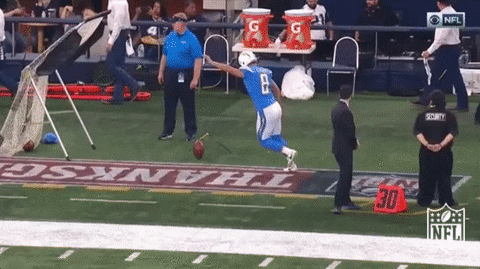 CHERIBUNDI BOCA RATON BOWL
UAB @ NORTHERN ILLINOIS +2.5
I would like to start by saying I hold no ill will toward either of these teams after championship weekend. Both teams broke my heart, I picked against both and lost. That being said I'm riding with the team that stormed back and won in MACnificent fashion, give me NIU and the points. NIU comes in on a 5 game bowl losing streak and have yet to win a bowl game under Head Coach Rod Carey. UAB has been a great story all year but I think NIU will be the story of the day and win their first bowl game since 2011. This game kicks off Tuesday, December 18th at 7:00PM EST.
DXL FRISCO BOWL SAN DIEGO STATE @ OHIO -3
San Diego State ended their season losing 4 of their last 5, while Ohio finished the season winning 5 of their last 6. San Diego State started the year out a very promising 6-1 but their injuries caught up to them. It scares me this could be the first game they are truly healthy but what doesn't scare me is they plan to use both their quarterbacks Agnew and Chapman. All it takes is one of the quarterbacks to come out cold and Ohio's offense can run away with this game. Ohio ranked 10th in the nation in scoring offense this season. I also trust the numbers San Diego State is 3-9 ATS this season. I'm riding with a MAC team again here, I think Ohio covers the spread and we see some exciting football in this one. Kickoff is Wednesday, December 19th at 8:00PM EST.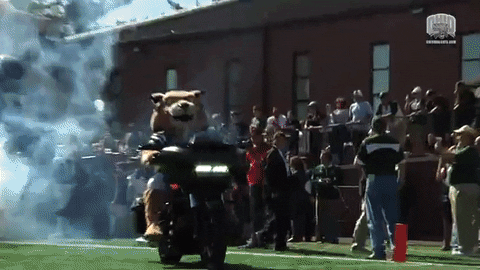 BAD BOY MOWERS GASPARILLA BOWL
MARSHALL -3 @ SOUTHERN FLORIDA
South Florida is fighting against history in this game. If USF loses they will be the first CFB team ever to start the season 7-0 and finish 7-6. Only one other team has ever been in this situation before, the 2013 Texas Tech Red Raiders in Kliff Kingsbury's 1st year as their Head Coach. The only way this game could be more embarrassing is if USF could was playing for history in their home stadium….Oh shit they are. I'm not sure what happened to Charlie Strong's team this season, but having a new play caller in Justin Burke (TE/SP teams coach) for the bowl game won't fix their scoring issues. I can't pick a team that hasn't won since October and has lost every game by at least two scores to do anything, so I am riding with the Thundering Herd here. Game kicks off Thursday, December 20th at 8:00PM EST
MAKERS WANTED BAHAMAS BOWL
FLORIDA INTERNATIONAL +5.5 @ TOLEDO
Nothing like a bowl game in the middle of the day on Friday to give you an excuse to put off work. Butch Davis is arguably the best Head Coach in the state of Florida right now, Josh Heupel is finishing up his first year so calm down UCF fans. That is besides the point, last year FIU got embarrassed by a well coached Temple team in the Gasparilla bowl 28-3. That kind of lose sticks with the kids that were on the team last year. The MAC is also historically bad in bowl games and I've already picked them as winners twice. Both these teams rank in the top 30 in scoring offense, so look for a back and forth game where if FIU doesn't win outright they at least cover the spread. Side note, FIU did finish the season 9-2 ATS vs FBS teams. This game kicks off Friday, December 21st at 12:30PM EST.
FAMOUS IDAHO POTATO BOWL
WESTERN MICHIGAN +12 @ BYU
Our last game of the week is another MAC game. We have the Stormin Mormons vs the Western Michigan Broncos. The best thing about this game is we get the Smurf Turf one last time. Tune in Friday, December 21st at 4:00 PM EST to see the best field in FBS football.
This is a hard one for me but if I have to make a pick I am picking Western Michigan to cover the spread. BYU is 1-5 ATS this season as a favorite and to make that worse Western Michigan is the 8th best team when it comes to time of possession. I expect Western Michigan to control the clock and keep this game close to wear down a stiff BYU defense. I expect BYU to win but Western Michigan will do their best to keep it close.