We survived week 1 of the bowl season, congrats everyone!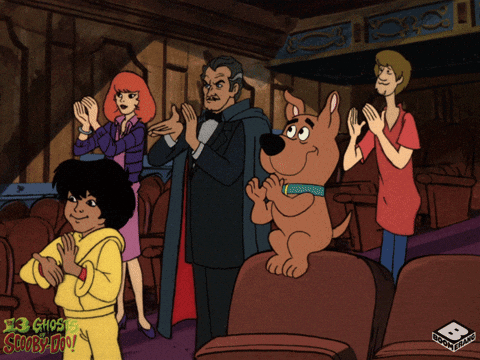 That is the good news. Has Been Picks had a rough start going 1-3, but bounced back going 4-2 over the last 6 games. However, that means we are sitting at 5-5 which is unacceptable. 5-5 means people that bet with us won nothing and people that faded us won nothing. Streaking is the key!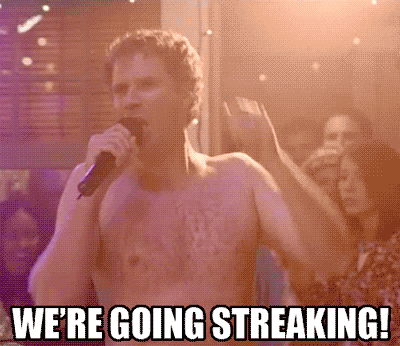 Fun Stats: Bowl Season ATS 2018 (thru 12/21)  Favorites: 9-2 Unders: 4-6.
Week 2 gives us 12 games to win money on and just like last week, I have one pick for every game and a couple extra picks. Quick Note: I will break this week's picks up into two blogs, hopefully it will make it easier to review all the games. Now, let's get started!
JARED BIRMINGHAM BOWL MEMPHIS vs. WAKE FOREST
This is the first game bowl game featuring an ACC team. Last year, the ACC went 3-7 ATS in bowl games and hit the over in 7 of 10 games. Following the trends of this season Memphis -3 looks like a safe pick. Wake Forest ranks 116th in total defense this year and Memphis ranks 84th. Scoring should be expected in this game, which makes the over an intriguing play. However, both teams could be without key offensive players. Darrell Henderson, of Memphis, is forgoing the game as he prepares for the NFL Draft. Wake Forest best offensive player, wide receiver Greg Dortch, is questionable with a finger injury. Missing Dortch will hurt Wake more than losing Henderson hurts Memphis. Memphis still has Patrick Taylor Jr. who rushed for over 1000 yards this season. The depth Memphis has at running back is the deciding factor for me in this game. Look for the trend of favorites covering to continue in this game. Let's start the day off with some easy money.
I'm taking Memphis -3 here.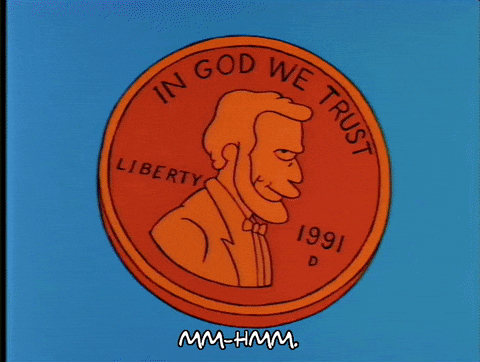 LOCKHEED MARTIN ARMED FORCES BOWL HOUSTON vs. ARMY
This will be Houston's second game vs a team that runs the triple-option this year. Houston played Navy this season, who runs a similar triple-option offense to Army's. Navy had 349 rushing yards in that game, but Houston won the game 49-36. Army beat Navy in their rivalry game to finish the regular season, so we can assume Army should fair better than Navy did against Houston.
Army was the number one team in CFB in time of possession and I expect that to be a key stat in this game. Army will look to control the clock and slow this game down.
Houston boast one of the best passing offenses in the nation, ranked 14th, and Army will want to limit their opportunities to air it out. I expect Army to do their best to play keep away, similar to what they did when they played Oklahoma earlier this season. This is the hardest pick for me this week. I've been thinking about it for awhile.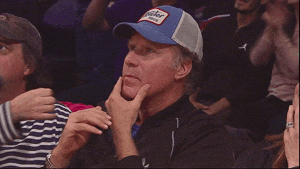 If Army wins this game it will be low scoring and if Houston is able to jump out to a big lead Army will struggle to try and catch up.
That being said take Army U 32.5 points. 
DOLLAR GENERAL BOWL BUFFALO vs. TROY
My cold streak in picks can be dated back to Buffalo choking against NIU in the MAC title game. Since then I have gone roughly 7-14 (5-5 in bowl game), somebody should fact check that. The spread is only -1, this game is virtually a pick'em. Buffalo went 7-3 this season ATS as a favorite, and Troy covered 2 of 3 as underdogs, beating Nebraska outright.
These two teams match up well statistically, Buffalo has the offensive edge but Troy has the edge on defense.  In this game I'm going with the player that has the most star power Tyree Jackson, Buffalo's QB. Jackson is 3 passing TDs short of the school single-season record, I expect him to try and get it in this game. That could be the difference in house this game plays out. Buffalo will regain my faith to end the year and win their 1st ever bowl game.
Take Buffalo -1
SOFI HAWAI'I BOWL HAWAI'I vs. LOUISIANA TECH
Hawai'i and Louisiana Tech both stumble into this game winning 2 of their last 5 games. Hawai'i will be playing a bowl game in their home stadium for the 8th time and is favored by 1 point. It is hard to tell which team is in worse position coming into this game.
Louisiana Tech's final games featured a loss to 3-9 Western Kentucky, but WKU possibly was playing for their coaches job. It didn't work, Western Kentucky fired Sanford the next day.
Hawai'i won it's last two games of the regular season, but one was in overtime against a San Diego State team that was struggling just as much. San Diego State lost 4 of their last 5. San Diego State got shut out in their bowl game Wednesday by Ohio (27-0). Hawai'i has a great passing offense, they rank 9th in ypg. Hawai'i's scoring defense is abysmal it ranks 111th in the nation. Hawai'i averaged 32.1 ppg but gave up 35.4 ppg, somehow they still finished 3 games over .500. They have given up even more points to teams with winning records, allowing 40.8 ppg in those games.
I expect this line to move Louisiana Tech's way before the game starts. Hawai'i is only favored by 1 point despite it being a home game. If you can get Louisiana Tech -1 it is a good bet.However, I'm betting against the Hawai'i defense with my official pick in this one.
Take Louisiana Tech over 30.5 points.
SERVPRO FIRST RESPONDER BOWL BOSTON COLLEGE vs. BOISE STATE
The First Responder Bowl will be the first bowl game after Christmas, December 26th. Boston College and Boise State both have running backs who can control the game. AJ Dillon has 1,108 yards rushing and 10 touchdowns in 10 games this season. Alexander Mattison is coming off a game where he tied the Boise State single-game carries record with 40 carries for 200 yards (Jeremy  McNichols shares the carries record, Titan Up!). Both running backs should be fresh in this game. If the RBs can control the tempo of this game, it will play into a recent betting trend BC and Boise State have in common. The under has hit in Boise State's last five games and in four of Boston College's last five games. The O/U for this game is currently at 56.0. There is about a 50% chance of rain at kickoff for this game, in Dallas. If it rains I love the under. The line will move before kickoff if rain becomes more likely, so if you want the under act fast.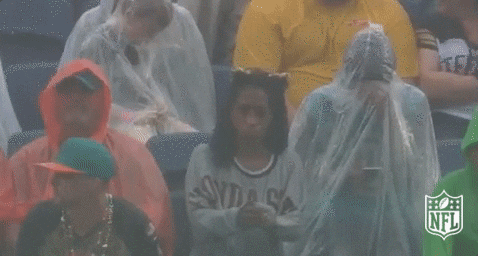 I also like Boise State in this game, Boise's pass offense (18th in the nation) vs BC's pass defense (96th) is the matchup bad weather could impact the most. If Boise State can establish the play action, they will have big play ability and be able to score quickly. Big plays could be needed in this game to get points. Both teams rank in the bottom half nationally in red zone offense, Boise State ranks 70th and BC is 93rd.
There are a few other interesting stats to be keep in mind for this game. BC ranks 3rd in the nation in interceptions, so they will play aggressive on the outside if they get behind. BC special teams could play a part in the game as well; BC tied for fifth in the nation with five blocked kicks (three placekicks, two punts), BC also had four of their own kicks blocked this year. There are a lot of intangibles that could impact this game. That being said I like the under in this game and I expect Boise State to cover the spread.
Take Boise State -3.0 and Under 56.0.
QUICK LANE BOWL MINNESOTA vs. GEORGIA TECH
This is Paul Johnson's last game as a football coach, and I will miss the triple-option at Georgia Tech. From 2005-2011 only 5 coaches coached in bowl games where they planned to retire after. Those coaches went 4-1 outright. One of those coaches that won was Urban Meyer, who will be playing in his 2nd retirement game later this bowl season. I expect a motivated Georgia Tech team in this game. Georgia Tech won 6 of their last 8 games this season, and this is their last chance to earn a win for their head coach.
Minnesota, on the other side of the field, is coming off a huge win against Wisconsin. It was their first win against Wisconsin since Twitter was invented.
Minnesota will be playing without Blake Cashman and Donnell Greene, who are both preparing for the NFL Draft. Cashman is Minnesota's leading tackler this season and Greene started 10 games at left tackle.
Minnesota could be without even more starters. A reports came out on December 11th that 6-8 players could be facing discipline for violating team rules/policies. Per the Minneapolis Star Tribune, Coach Fleck said, "a player or players will miss the bowl game." When asked how many players, Fleck said "not six to eight. That is completely inaccurate." Fleck is keeping the information in house, "I've told you, '[A] player or players,' " Fleck repeated.
Minnesota is coming into this game off their biggest win in years, and it looks like the players could be happy with that being their final big moment.
Take Georgia Tech -6.0, this is my lock of the week.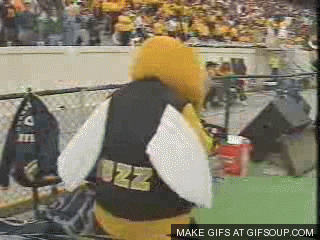 Note: If a key player gets reported to be suspended this line could change quick.
CHEEZ-IT BOWL CALIFORNIA vs. TCU
This game will be played at Chase Field, home of the Diamondbacks, because bowl games are fun like that. The game opened as a pick'em. Cal is now favored at -1.
TCU and Cal both had offenses that failed to set the world on fire this season. Cal ranks 108th in scoring offense, averaging 22.8 ppg. TCU struggled to score as well they rank 96th, despite playing a schedule with just one scoring defense in the top 50 (Iowa State). Cal could be the best defense TCU has played all year. Cal ranks 16th in total defense and 24th in scoring. Cal only allowed 25 TDs in the regular season, the same number as Michigan and 1 fewer than Alabama. Cal proved they can even win without scoring an offensive touchdown. They beat Washington 12-10 this year. Cal scored on a pick 6 in the game and failed the 2 point conversion attempt. Cal followed up that performance by holding Washington State to just 19 points in Pullman a week later. TCU and Cal both have solid defenses. TCU's defensive stats are skewed by playing in the pass happy Big 12. The O/U is at 38 and one fluke play can cause this game to hit the over. I think Cal ends up winning this game. If TCU loses Gary Patterson will have his 2nd losing season in 3 years. Patterson currently has only 3 losing seasons in 18 seasons as the TCU head coach.
Take Cal -1,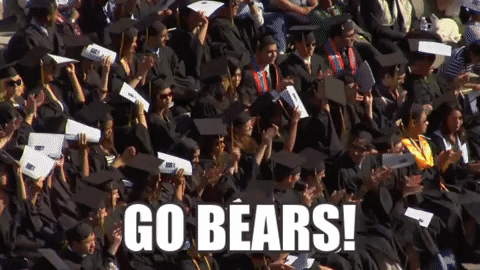 That is it for the first half of Week Two Bowl Games. These are the first 8 picks for the week, now the ball is in your court. Have faith in me, you won't regret it.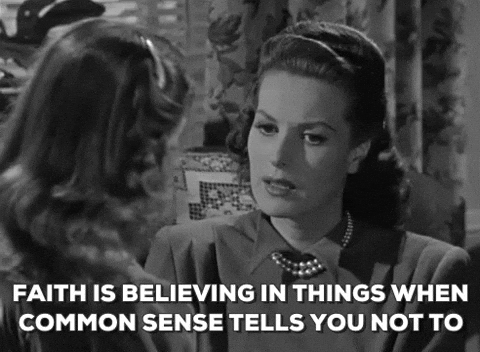 I will be posting Part 2 separately, it will have Thursday and Fridays game. I hope this will make it easier for readers to find all the week 2 bets.
*I will add a link for part 2 here once it is posted. Stay tuned*