Here it is guys! Part 2 of the Bowl Game picks for week 2. Hopefully, you are reading this because we killed it on our last 8 picks and you need more. If you are here to yell at me because you lost everything, just know I'm trying.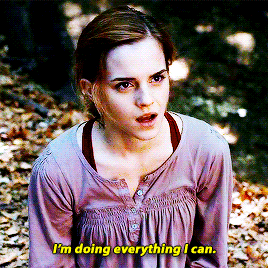 WALK-ON'S INDEPENDENCE BOWL TEMPLE vs. DUKE
Our first game Thursday, December 27th, is the Independence Bowl. This game is between Temple and Duke.
Temple will be playing in their 4th straight bowl game this year, and it will be Ed Foley's second bowl game as their Interim Head Coach. Last time Foley was the interim coach Temple lost 34-26 to Wake Forest in the Military Bowl, but after watching his press conference I don't think you can find anyone more excited to be in a bowl game.
I'll be honest, before this video I was all in on Duke and now I am having to think about it.
On the Duke sideline we have Coach David Cutcliffe. Cutcliffe is one of the best coaches ATS when his team is the underdog. This year Duke went 5-0 ATS as underdogs.
(For those who don't know what he is referencing in 2012, here is the link to what happened. http://www.espn.com/video/clip?id=14370832)
However, Duke wasn't healthy to end their regular season and finished the year losing 59-7 to Wake Forest, a team that needed a win to become bowl eligible. Duke's biggest question mark for this bowl game is their health. Joe Giles-Harris and Ben Humphreys both traveled for the game, but their status is uncertain. Both players would be huge additions to a defense that gave up 59 points to Wake Forest in their last game. Giles-Harris lead the Blue Devils in tackles despite missing 3 games. Ben Humphreys was the teams 3rd leading tackler, missing the end of the Clemson game and all of the Wake Forest game. Right now, Duke is +3.5 and with extra time to prepare I expect the Duke defense to be more prepared than last time they took the field.
Temple has had a problem all year turning the ball over. They threw the 3rd most picks in CFB (18). Temple also hired their new head coach the day after Foley's passionate press conference. It is safe to say the AD wasn't inspired by his energy, but the players may have been. I'm trusting the recent trend here. I believe Duke will be able to manage their injury issues thanks to the time off since the end of the regular season.
I'll take Cutcliff and the points, Duke +3.5.
NEW ERA PINSTRIPE BOWL MIAMI vs. WISCONSIN
This game could be nicknamed the Disappointment Bowl, both teams started the season ranked in the AP Top 10. Wisconsin (4th) even had a 1st place vote, one of only three teams (Alabama and Clemson were the other two). Miami started the season 8th and was picked as the favorite to win the Coastal Division at ACC media day. Both teams come into this game 7-5. These teams met in their bowl game last year too, it was the Orange Bowl. Wisconsin won that match up by 10 and their QB Hornibrook had the best game of his career, throwing for a career high in passing yards and 4 TDs.
Hornibrook won't play in the Pinstripe Bowl because he is experiencing concussion related symptoms from a concussion he got in the Rutgers game. Sophomore QB Jack Coan will continue to be the starter in his absence. Wisconsin ended their season losing to rival Minnesota for the 1st time since 2003. This will be the best defense Jack Coan has had to play since becoming the starter, but Wisconsin isn't going to ask him to go out and win this game by himself. Wisconsin will try to control this game by running behind their veteran O-line and feeding their RB Jonathan Taylor the ball.
Miami comes into this game as the favorite. I'm surprised the line isn't closer in this one. Neither team has their fans much to be excited about all year. Miami is -3.5 and the O/U is 48.0 currently. Miami ended their season on a two game winning streak, with their final win coming against the ACC Coastal Champs Pittsburg. N'Kosi Perry closed out the season as the Miami starting QB. He completed just 6-of-24 passes for 52 yards in the win over Pitt. Miami will have to use RBs by committee to get their offense going in this game.
I can't trust Miami in this game to score enough points to cover the spread. On the Wisconsin side of the field, I do trust Jonathan Taylor, the Doak Walker Award winner, to find a way to make plays in this game. I think Wisconsin will keep the game close and could even get the win.
Update, since writing this: Malik Rosier has been named the starter for Miami. A video reportedly featuring Miami quarterback N'Kosi Perry surfaced and has put his status for Pinstripe Bowl in doubt. The Hurricanes are going with a more experienced Rosier but Coach Mark Richt told reporters on Wednesday that Perry is not suspended and would be available for action.
Wisconsin +3 is a my bet in this game.
ACADEMY SPORTS + OUTDOORS TEXAS BOWL BAYLOR vs. VANDERBILT
The Texas Bowl features two teams searching for a bowl win to help their program take the next step forward. Coach Matt Rhule has Baylor in a bowl game this year, one season after going 1-11. A win would be another step toward Baylor moving past the Art Briles era.  Vanderbilt is in their 2nd bowl game in three years and could earn Derek Mason his first bowl win as a head coach. Vandy lost to NC State in the Independence Bowl in 2016.
Both teams come into this game with a common betting trend. Baylor and Vandy have both been great teams to bet the under on. Baylor hit the under in 5 of their last 6 games. Vandy was even more consistent, they hit the under 9 out of 12 times this season. Those trends  helped set the O/U at 55.5 in this game.
Baylor will be without their best receiving threat Jalen Hurd, a player Vandy fans remember from his days as a RB at Tennessee. Hurd is out with a knee injury. Vanderbilt leading rusher RB Ke'Shawn Vaughn's health is a question mark too. In Vandy's last game Vaughn left with a knee injury, but he should be ready to go in this game. I have a feeling this won't be a good game, one of these teams will come out flat. That being said, I think the trend of Vandy and Baylor hitting the under will continue in this game.
I like Under 55.5 here. 
FRANKLIN AMERICAN MORTGAGE MUSIC CITY BOWL PURDUE vs. AUBURN
I honestly believe, Auburn is favored in this game based on their name and conference affiliation alone. Sometimes it happens and the line is just wrong. I will note, Purdue has a habit of playing to the level of their opponent. I see this as a good thing since they are the underdog in this game. Purdue is getting 3.5 points.
Auburn started their season with a huge win against Washington but after that their season fell apart. Jarrett Stidham regressed this season, doing worse in almost every major statistical category than he did in 2017. To make the situation worse Auburn's lackluster season has put coach Gus Malzahn on the hot seat. Many people are already calling for him to be fired, a year after he signed a massive 7-year extension. The frustration in Auburn got even worse after Auburn failed to land QB transfer Kelly Bryant from Clemson. Bryant opted to go to Missouri instead. A lot of Auburn's problems are off the field but that can still impact their on field performance.
Purdue is coming into this bowl game on an all-time high. They beat 3 top 25 teams this season, including a blowout win over Ohio State, who was ranked #2 at the time.  Their coach showed he is invested in the program and players long term. Brohm turned down what some people assumed was his "dream job". On the other side of the field, Auburn will go into the Music City Bowl with the exact opposite feeling. Auburn started the season ranked 9th in the AP poll and after beating Washington thought they could compete for a playoff spot. Their season spiraled from there and now many people are upset and want Malzahn gone. That attitude can wear on the players, some Auburn players may just be ready for their season to be over. People felt that way about Auburn last year after they lost in the SEC championship and went to the Peach Bowl instead of the playoffs. They the team was motivated and  that lead to UCF shocking them in the game. I see the same thing happening this year.  I don't think Auburn will get up for this game like Purdue will.
I'm confident Purdue will cover the spread at +3.5.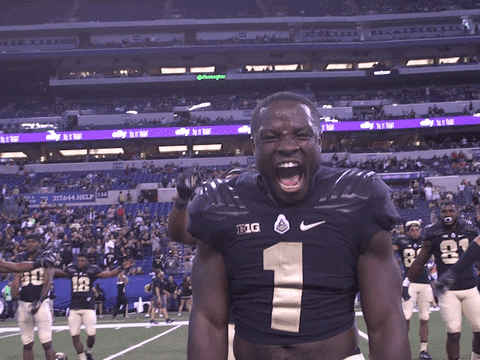 CAMPING WORLD BOWL WEST VIRGINIA vs. SYRACUSE
If you were one of the lucky people who got Syracuse +7.5 before Will Grier declared he would be skipping this game congrats. There is nothing else to see here.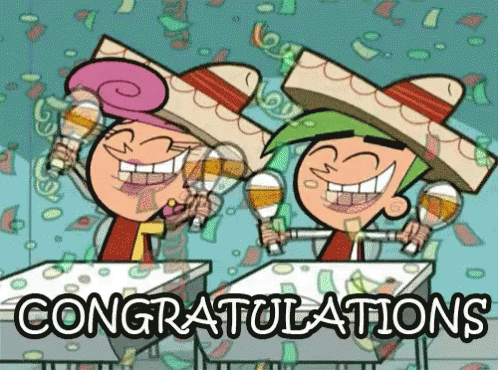 For everyone who didn't rush out to bet on this game when it was first posted, you probably have an idea of who I like in this game by now. Will Grier is not the only offensive player that West Virginia will be missing. Coach Holgorsen told reporters starting wide receiver Gary Jennings will sit out the game with an ankle injury. Yodny Cajuste, West Virginia's starting left tackle, is also skipping the bowl game to focus on the NFL Draft. To compensate for Will Grier sitting out West Virginia plans to use two quarterbacks in the game, Jack Allison and Trey Lowe III. I'm not a fan of trying to use two quarterbacks in a bowl game, especially against a team that is ranked 11th in the nation in scoring offense, Syracuse. The last thing West Virginia wants is a shootout to start and one of the QBs isn't ready for the moment. There is the chance Holgorsen isn't looking at this game trying to win now. He could be using the game to get an idea of where his Sophomore (Allison) and Freshman (Lowe III)  QBs are in their development before spring practice. It would set West Virginia up better going into next season and if West Virginia is able to win it is an added bonus.
On the other side, it feels like Dino Babers is building something special at Syracuse and this could be a statement game for them. A bowl win against a quality power 5 program will help Syracuse build their football brand. This is their 1st bowl game since 2013. Syracuse has had success in bowl games, winning 12 of their last 15. Dino Babers will have Syracuse hyped up and focused for this game. They got embarrassed in their last high profile game losing 36-3 to Notre Dame. Coach Babers will have his team prepared for this game. Syracuse also appears to be getting healthy in time for the game.
This game on paper looked great when it was announced. Now it feels like the game will be a let down. I think WIll Grier alone had more value to the West Virginia team than 7.5 points. I think his absence combined with other key players for WVU not playing will play a big role in this game.
This game is currently a pick'em. Take Syracuse
Update Syracuse is now -1.5, I still feel great about that.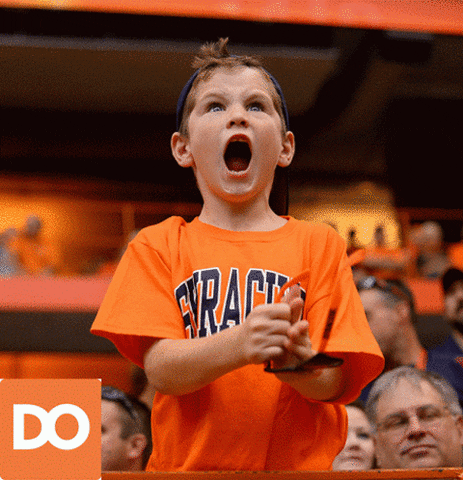 VALERO ALAMO BOWL IOWA STATE vs. WASHINGTON STATE
This should be the most exciting game of the week 2 slate of games. Mike Leach  is one of my favorite coaches in CFB. He is one of the most entertaining and unique coaches their is in sports. This is a game where I couldn't bet with my heart. I had to trust the numbers.  Washington State is currently favored by 3.5 in this game, but the line opened at -6.5. The O/U is 54.0.
A quick glance at Washington State's season shows they are 10-2 this year ATS. Iowa State comes in losing 4 straight ATS. The line trending down looks odd because it is moving in favor of betting on Washington State.  If you bet on Washington State now, they only have to win by 4 instead of 7 to cover the spread. Part of the reason the line moved is because Iowa State is 4-2 as an underdog ATS this year, winning twice outright. The main reason is because Mike Leach's teams are historically terrible in bowl games.
In Leach's last 8 bowl games his teams are 1-7 ATS. The worst loss was the 2016 Holiday Bowl against Minnesota, when Minnesota suspended 10 players due to a sexual assault charges investigation involving the players. Minnesota players were outraged about their teammates getting suspended and they tried to boycott the game. They eventually gave up on the boycott and the players were still suspended. Minnesota should have been distracted/under prepared going into the game but they still managed to beat Washington State 17-12.  Leach's lone bowl win ATS was vs Miami, the year Miami fired Al Golden.
Iowa State is use to seeing offenses like Washington State's, they play in the Big 12. They also fared well against pass heavy offenses this season, boasting the 33rd ranked defense in the nation. The Big 12 typically gets made fun of for their lack of defense but Iowa State can be seen as an exception. They were also able to score when they needed to, beating Oklahoma State in a shootout in Stillwater (48-42). Look for Iowa State to use a gameplan like they did against West Virginia in this game. Iowa State got after Will Grier, sacking him 7 times and holding him to just 100 passing yards on 15 attempts. Iowa State won't be caught off guard by Washington State's Air Raid offense in this one. I want to see Mike Leach get over this hump in bowl games, but for now I'm taking Iowa State and the points until he proves me wrong.
Iowa State +3.5.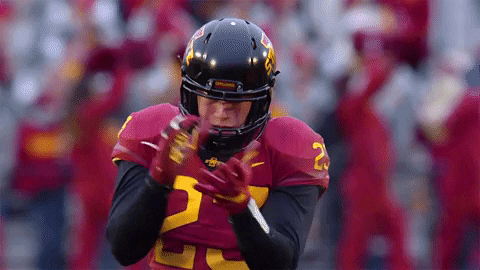 That is it for Has Been Picks Week 2 Bowl Picks. I feel great about these and I hope you enjoyed my round about way of deciding some of my picks. I look forward to getting a winning streak going. Bowl Season is in full swing now enjoy it and let's make some money.