This Saturday we get five bowl games, capped off by the two semifinal playoff games. I am writing this as Washington State and Iowa State play, so I don't know how bad we did this week yet. That being said, I would like to apologize for picking Purdue in the Music City Bowl, I still can't sit right after how bad Auburn beat us there. We can't live in the past though, it is time to win!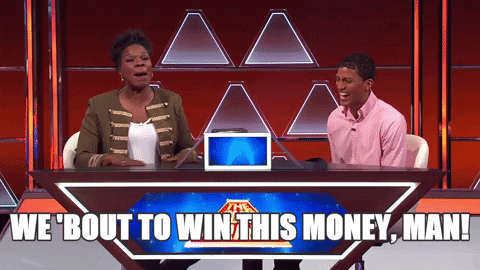 FLORIDA (#10) @ MICHIGAN (#7) CHICK-FIL-A PEACH BOWL
Saturday starts out with a game between two teams known more for their defense than their offense. The offenses both rank outside the top 40 in the nation. On the defensive side Michigan had the best total defense in the nation this year and Florida ranked 27th in the nation.
The best thing going for Michigan is the fact they have never lost to Florida, 4-0 all time. However, they are coming into this game after get housed by their rival Ohio State. Ohio State scored 62 against the nations top defense, the most they've ever scored against Michigan. Michigan cost themselves a shot in the CFB playoff by losing to Ohio State, they could come into this game unmotivated, still focused on what could have been. Karan Higdon, Michigan's leading rusher, will be skipping the bowl game to focus on the draft, Chris Evans will look to fill his shoes. Michigan hasn't won a bowl game since the Citrus Bowl following the 2015 season. That was Jim Harbaugh's first season as head coach.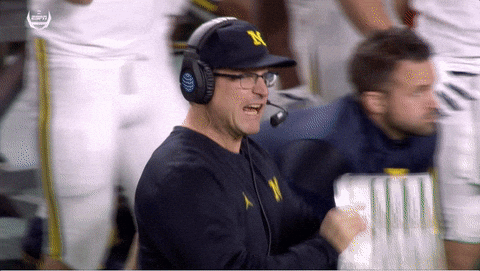 Florida is coming into this game on a high. They beat their rival Florida State 41-14 to give FSU their 1st losing season since 1976. Florida has struggled against Michigan in their last two matchups. Florida lost 41-7 in 2016 and 33-17 in 2017. This will be the 1st time the Dan Mullen coached Florida will play against Michigan and the players who have been around since 2016 will look to redeem their last two outings. The key to this game for Florida will be the play of their QB, Feleipe Franks. Franks was benched in the 2nd half last time these two teams played and many Florida fans have not been satisfied by the QBs play this season. Franks won't need to throw for 400 yards, but he will be asked to make a few big plays If Franks can be big in key moments then Florida can pull off the upset. Florida will be playing for their first 10 win season since 2015, a great accomplishment for Mullins in his first season.
All things considered, I think this will be a good defensive game to start the day. Betting trends actually show both teams have hit the over recently, Michigan comes in hitting the over in 3 of their last four games. Florida comes in hitting the over in 3 straight games. I don't like betting the over here because both defenses were the strong point of their teams this year. I do believe Florida has more to play for in this game and will come in motivated. Michigan is also dealing with whispers of Harbaugh leaving to go back to the NFL. All things considered I like Florida +6 in this game and the under.
I'm starting the day with two bets, Florida +6 and Under 51.0 total points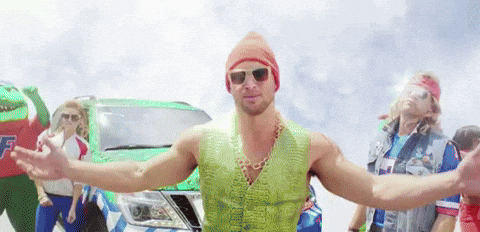 SOUTH CAROLINA @ VIRGINIA BELK BOWL
The Belk Bowl is the other game starting at noon Saturday. I like the odds of this to be the more exciting matchup, both schools know a bowl game is a great way to finish their season.
South Carolina only won back to back games once all season, beating UT and Ole Miss. They will try to do that in their bowl game, coming in off a win against Akron. Over South Carolina's final three games, Jake Bentley threw for over 1,000 yards and 12 touchdowns. Bentley's most impressive performance arguably was when he threw for 510 yards and five scores in the loss to Clemson. South Carolina will be without their top WR in this game. Deebo Samuel is sitting out the bowl game to prepare for the NFL draft.
Virgina comes in trying to win their 1st bowl game since 2005. Last year they were embarrassed by Navy 49-7, they hope to fare better in this game. Virginia has the 27th best scoring defense in the nation, giving up just over 21 points a game. Olamide Zaccheaus needs just 27 yards to have a 1,000 yard receiving season and Bryce Perkins should be able to help him get that against the South Carolina Pass D, ranked 66th. Bronco Mendenhall has Virginia trending upward and a bowl win could be the next big step.
Betting trends favor Virginia in this game. Virginia is 4-1 this year as an underdog covering the spread. South Carolina went 3-2 covering the spread as a favorite. Both teams went 7-5 covering the over. Virginia does come into the game losing 3 of their last 4 but I South Carolina doesn't come into the game on any major winning streak themselves. I think the difference in this game could be Perkins has his favorite WR and Bentley doesn't have his. Early momentum could be the difference, so I like Virginia to cover in this one.
Sorry South Carolina, but Jadeveon Clowney ain't walking through that door.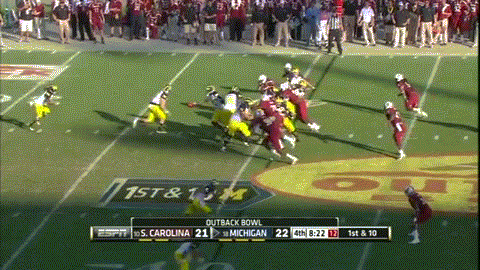 Is it even bowl season without this clip? No, it isn't. Anyways, Cavaliers will cover, Virginia +5.5
ARKANSAS STATE @ NEVADA NOVA HOME LOANS ARIZONA BOWL
Somebody had to do it, Arkansas State and Nevada play in the last game of the day before the playoff games start. This game starts just an hour and fifteen minutes after the first two games of the day, so it could be easy to miss. However, this will be the last game to holds us over until Notre Dame and Clemson starts, so we must respect it.
Nevada and Arkansas State both have passing offenses ranked in the top 25 nationally. Both schools also come into the game averaging over 30 points per game. I didn't want to spend a lot of time on this pick because I don't want to find a stat that makes me 2nd guess myself. Bet the over, it is just fitting to get to enjoy the last game before the playoffs start. Neither team did particularly well hitting the over this season, Arkansas St is 2-8 in their last 10. Nevada wasn't much better going 2-6 over their last 8. However, both these teams can air the ball out and that slows the game clock down. Look for both offenses to get going in this game and for it to pay off.
I'm betting the over in this game. Over 57.0. C'mon Arkansas State Red Wolves and Nevada Wolfpack!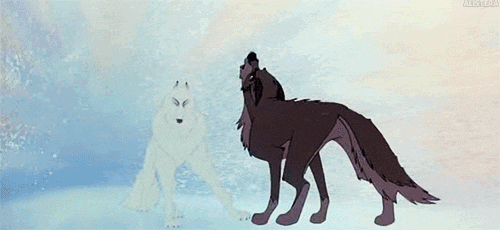 NOTRE DAME (#3) @ CLEMSON (#2) GOODYEAR COTTON BOWL CLASSIC
Now the real fun begins. No more of that wondering if a team is up for their bowl game. This game is for a spot in the national championship and both teams will be ready. Last time Notre Dame was in the spotlight like this they got embarrassed 42-14 in the BCS National Championship Game. More recently, Clemson's season ended last year to Alabama 24-6. I expect this game to be much better than both those outings.
Most of the country still remembers Notre Dame getting exposed in the BCS Title game back in 2013. This is not that Notre Dame team, despite what people may think. Notre Dame has been one of the best teams in the country all season long. Notre Dame's offense struggled against Michigan, the best defense it played all year, but that was before Ian Book became the starting QB. Notre Dame's defense is arguably their best side of the ball giving up just 17.3 points per game, 10th in the nation. Notre Dame's ability to pressure Trevor Lawrence will be key in this game.
If Notre Dame's defense is great, then Clemson's defense is amazing. Clemson allowed nearly 55 fewer yards per game this season that Notre Dame did. Clemson's defensive front has two 1st team all americans in Clelin Ferrell (DE) and Christian Wilkins (DT). Clemson finished the season ranked 4th in Total Defense giving up 276.7 yards per game. Trevor Lawrence ignited the Clemson offense when he was named the starter. Clemson has averaged a 38-point margin of victory in their last 8 games. Clemson comes in as the more talented team on paper, but that is why they play the game.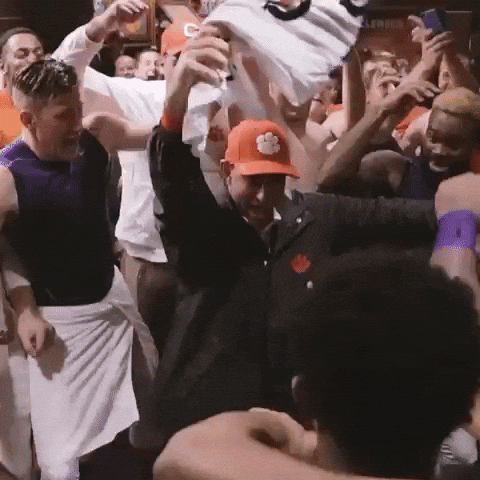 The betting trend seems to lean Clemson's way as well. Dabo Swinney is an impressive 8-4 ATS as a head coach. On the other side Brian Kelly is much less impressive, he is 3-7 ATS. Notre Dame is use to being the underdog, they have been the underdog in 16 of their last 18 bowl games.  I actually think this will be a good game for at least 3 quarters. However, I see Clemson pulling away late, if anyone does.  I am confident in stating both defenses are the strength of their team. This will also be the biggest stage Lawrence and Book play in. I think this game will start off slow, and that means the under is the smart play.
I like the Under in this one U 57.0,
OKLAHOMA (#4) @ ALABAMA (#1) CAPITAL ONE ORANGE BOWL
The last game of the night and it holds a special place in my heart. I can't emphasize my extreme biased enough. I am typing this as I sit at my grandparent's house in Tuscaloosa, Alabama.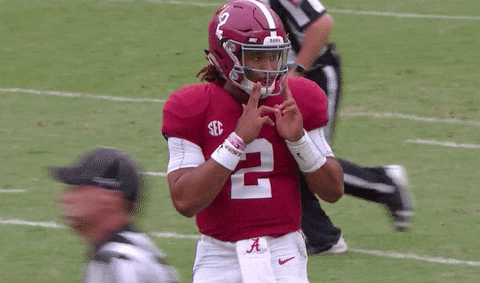 Alabama has a good defense but this game will be about the offenses and the QBs running them. Murray and Tua  finished 1 and 2 in the heisman race and if you can bet on how many times that is said during the game take the over. Alabama and Oklahoma were also 1 and 2 this season in scoring offenses, Oklahoma is averaging 49.5 ppg and Alabama averages 47.9 ppg.  Both offenses rank in the top ten for passing yards (Alabama 7th Oklahoma 8th). The amount of offense that could be on display will be outstanding.
The betting trends would suggest we may not get as much scoring as expected. Since 2005, when two teams averaging at least 40 PPG face off in a bowl game they have hit the under 12 out of 19 possible times. Another trend that should scare Oklahoma bettors, since the start of the 2017 season teams averaging over 30 ppg and giving up over 30 ppg are 2-15 ATS. One of those wins was Wake Forest vs Memphis this season (both teams averaged over 30 ppg and gave up over 30 ppg). Alabama was amazing this season covering the 1st half spread, they covered it in 10 of 12 games, 1st Half spread was not posted for Citadel game. However, the two losses were their last two games. Alabama struggled down the stretch getting off to fast starts. Alabama will look to correct this issue tomorrow, but with Tua coming back from injury I don't know how easy that will be to fix. I think the 1st half spread could come down to who gets the ball 1st, that being said I like Oklahoma to cover the 1st half spread. I believe when all we hear about for weeks are the amazing offenses the defenses tend to step up. That being said, I have two picks in this game.
I like Oklahoma +7.5 1st half spread and the under for the game U 78.0.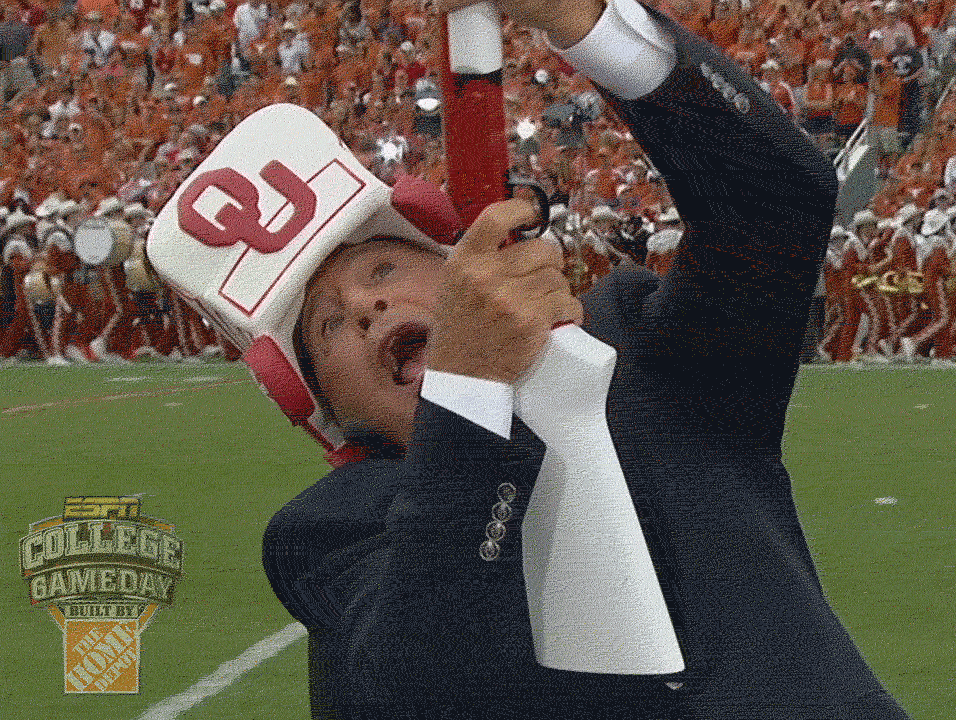 I am a little nervous taking the under in both semi final games, but that is good. I was confident Purdue would beat Auburn and look how that turned out. I am trusting my instincts on these games and you can either ride with me or fade these picks, no love lost. Good luck Has Beens, I will have New Years Picks on Sunday.