Before I start, I need to address something. I still owe Philip Grand a shot.
I lost my shot challenge last week and due to schedule conflicts (I'm a bitch when I'm sick), we have not met up to film it yet. It will be done soon. I will also be making another shot guarantee this week.
Next weekend is one of my favorite things in sports, NBA All-Star Weekend. All-Star weekend is always full of excitement, from the Rising Stars game to the Dunk Contest you never know what moment is going to dominate the weekend. It could even be dominated by a player's possible beliefs.
Before we get to my picks for All-Star weekend we can't skip an event happening this weekend…
The AAF has officially kicked off.
San Diego and San Antonio are tied 6-6 at half as I start writing. The Orlando Apollos were up 16-6 on Atlanta last I saw. A quick scan of Twitter and you would forget two top 3 College basketball teams played each other today. My feed is dominated by the AAF right now. That means it is time to get in on the action and make some picks for the games tomorrow.
MEMPHIS EXPRESS @ BIRMINGHAM IRON
These two teams opened as the longest shots to win the league on Bovada. Memphis (+900) is coached by Hall of Fame player Mike Singletary. Birmingham (+1000) is coached by a man who is less of a household name, Tim Lewis, but has been in coaching for over 30 years.
The two quarterbacks couldn't have different backgrounds if you made it up. Christian Hackenberg is a former Penn St QB who was selected in the 2nd round of the NFL draft by the NY Jets. Hackenberg never saw a meaningful NFL snap and is now out of the league. Luis Perez is a Harlon Hill Trophy winner, that is the award for best player in DII football. After going undrafted in the 2018 draft, the former Texas A&M-Commerce QB spent some time earlier this year with the LA Rams and was even on their practice squad for a few weeks. On the Memphis side you have a QB trying to prove he should still be in the NFL and for Birmingham you have a QB looking to prove he can compete at any level.
I'm a sucker for an underdog story and I can't get past the fact Hackenberg spells his middle name "Blaize". Take Birmingham to cover the spread. This is my shot guarantee pick of the week, dealers choice Phil.
Birmingham Iron -3.0
SALT LAKE STALLIONS @ ARIZONA HOTSHOTS
On the West Coast we will have some more AAF action tomorrow too. This is a game between early favorites to win the AAF inaugural season. Arizona (+275) opened as the favorites to win the league and Salt Lake (+450) was tied for the 2nd best odds.
Salt Lake is lead by Dennis Erickson, a man who won multiple National Titles at Miami, back in the day, and who began his coaching career as a graduate assistant back in 1969. Erickson's last coaching job was as an assistant HC at Utah in 2016.
Arizona is lead by Rick Neuheisel, a former walk on QB at UCLA who played in the USFL before it folded. Neuheisel is no stranger to defying the odds and will be coaching for the first time since 2011. He was fired as the UCLA coach during the 2011 season.
John Wolford beat out Trevor Knight to be the starting QB for Arizona. Wolford set the Wake Forest records for TDs and passing yards in his last season at Wake (2017). He is now working to get another shot at the NFL, he spent some time with the Jets during training camp in 2018.
Josh Woodrum will be starting for Salt Lake. He most recently spent some time on the Baltimore Ravens during the preseason, a team that featured two heisman trophy winning QBs. The former Liberty QB is use to winning, he lead the Flames to three straight Big South Conference Championships in college. Both these QBs have sniffed the NFL but never made an official 53 man roster. They will both be eager to show they have what it takes tomorrow.
Having a coach that hasn't been on a sideline since 2011 worries me, if I'm betting on Arizona. In a game that could have unusual emotions being a fresh start for everyone I think Erickson's team has an edge.
Take the Salt Lake Stallions +4.0
All-Star Weekend
Now on to Charlotte. Next weekend is the NBA All-Star Weekend and I have picks for all the events on Saturday.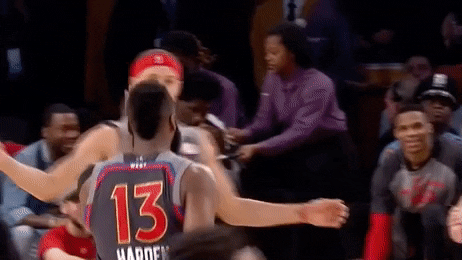 2019 3-POINT CONTEST
Stephen Curry

+175

Buddy Hield

+500

Devin Booker

+475

Seth Curry

+650

Joe Harris

+900

Damian Lillard

+900

Danny Green

+900

Khris Middleton

+900

Kemba Walker

+1000

Dirk Nowitzki

+1200
Steph is the favorite and rightfully so, he is the best pure shooter the league has possibly ever seen. Steph and his brother Seth are from Charlotte, their dad Dell played there and does commentary for the Hornets currently. Both of them should have extra motivation to do well getting to compete against each other. Seth actually leads the NBA this year shooting .485% from 3. At +650 Seth certainly has a lot of value as a pick. Another good pick is Brooklyn's Joe Harris, he is shooting .453% from 3 this year (4th best in the league). Casual fans are also not as aware of Harris giving him great value.
The only pick I would write off is Dirk. It just feels like the NBA included the former 3 point contest champ as a way to add a legend who is probably playing his last season to another event during the weekend. I don't think he has the stamina for the event or will be as invested as some younger men.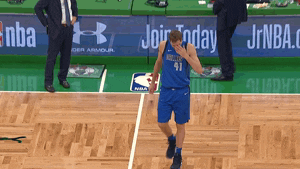 I'm not picking Steph because he is the favorite and a former winner. I feel like he will be in the event just to enjoy it and at +175 isn't worth placing a bet.
The three picks I like are Seth Curry +650, Joe Harris +900, and Danny Green +900. I am honestly surprised Green has never won. He has such a pure stroke I think this could be his year. I like Seth Curry and Joe Harris as I think they have the most to prove in the contest and have both been having great seasons. I like players that have a reason to take these fun/playful events serious. Bet all three and you are sure to hit a winner.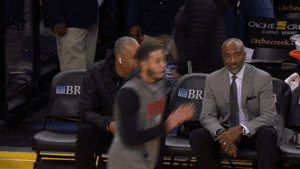 Bet on Seth Curry +650, Joe Harris +900, and Danny Green +900
2019 SKILLS CHALLENGE
Luka Doncic

+350

Trae Young

+450

Nikola Jokic

+500

Jayson Tatum

+500

Mike Conley

+500

De'Aaron Fox

+275

Kyle Kuzma

+700

Nikola Vucevic

+800
The Skills Challenge is the hardest to predict of all the events in my opinion. You can't really go into it with logic because it is more quirky than the Dunk or 3 point contest. It depends the most on how competitive the player is because if the player tries to casually go through it they will lose to someone competing to win.
In 2016 the Skills Challenge added Big Men. Last year was the 1st year a guard won it since then. I will be picking one guard and one big man in this contest.
The Big Men competing are Doncic, Jokic, Kuzma, and Vucevic. Of the bigs Doncic is the favorite at +350. I actually like Kuzma the best in this and anyone who knows me knows I will be rooting for Doncic. Kuzma at +700 also seems like the best value in the whole contest to me.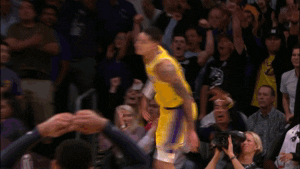 Of the guards I love De'Aron Fox. Fox is the favorite to win the whole thing at +275. I think Fox is the most athletic of the guards and possible the most competitive. I also think Fox is at his best when he is having fun and this is a contest that is about relaxing and enjoying the moment.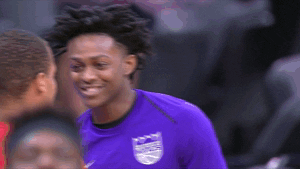 Take Fox +275 and Kuzma +700. Then root for them to meet in the final round, so you are guaranteed money. I'll still be rooting for Luka, regardless of where my money is.

2019 NBA SLAM DUNK CONTEST
ODDS
John Collins

+200

Miles Bridges

+225

Dennis Smith Jr.

+225

Hamidou Diallo

+300
The dunk contest is the staple of All-Star Weekend. It is an event that rarely lives up to the hype but when it does there is no event more special. The last truly great contest was in 2016 when Zach Lavine and Aaron Gordon stole the weekend. If you don't remember it here you go.
I think this weekend we have the athletes that could steal the show.
John Collins +200 is the favorite and I would be shocked if Trae Young doesn't assist him on a dunk during the event. The duo has created plenty of highlights in Atlanta this season.
Miles Bridges +225 will be the hometown favorite. The Hornets players has posted highlights this year when given the chance, and he should have the crowd behind him.
Hamidou Diallo is the underdog +300 in the event. However, he has been known as a freak athlete since high school. Diallo also posted a 44 1/2 inch vertical at the NBA Combine. Here is one of his dunks from earlier this year.
There are a lot of great athletes in the dunk contest but my pick is arguably the best athlete of the 4 competitors. Dennis Smith Jr. +225 reportedly posted a 48 inch vertical during a workout with the Lakers during his pre draft workouts. That ties him with Wilt Chamberlain and Darrell Griffith for the highest recorded NBA vertical.  Smith Jr. is also just 6'3″ which means he will look like he is truly flying with that kind of jumping ability.
The New York Knick will also have a great marketing opportunity for himself if he can win the dunk contest being the newest New York Knick any accolades would go a long way for him. Here is a 360 in game Smith Jr. made look easy a few nights ago.
Take Dennis Smith Jr. +225
That is all for right now, I will have more for All-Star weekend as the game lines come out and will be all in on the AAF provided I don't go broke after tomorrow. Trust me All-Star Weekend and stay tuned for the video of me taking my shot from losing my Super Bowl guarantee pick.